Hur legitimeras socialpolitiska besparingar?
Konstruktionen av personlig assistans som ett "kostnadsproblem"
Abstract
How are cutbacks in social policy legitimized? The construction of personal assistance as a "cost problem"
This article seeks to explain how current austerity measures targeting personal assistance for people with disabilities are legitimized. Following the work of Bacchi and Ingram and Schneider, I argue that the construction of personal assistance as a "cost problem" is absolutely central, where assistance-users are depicted as "over-users" and potential fraudsters, while personal assistance companies are described as solely motivated by maximizing profits. However, upon closer scrutiny, the actual cutbacks that the government has implemented do not match how the "cost problem is constructed"; the policies aimed to reduce costs are not particularly e cient to reduce benefit frauds or hamper profits. This suggests that the "cost problem" is not the rational ground for policy, but an ad hoc construction that serves the purpose of justifying general cutbacks striking at all personal assistance users.
Nedladdningar
Nedladdningsdata är inte tillgängliga än.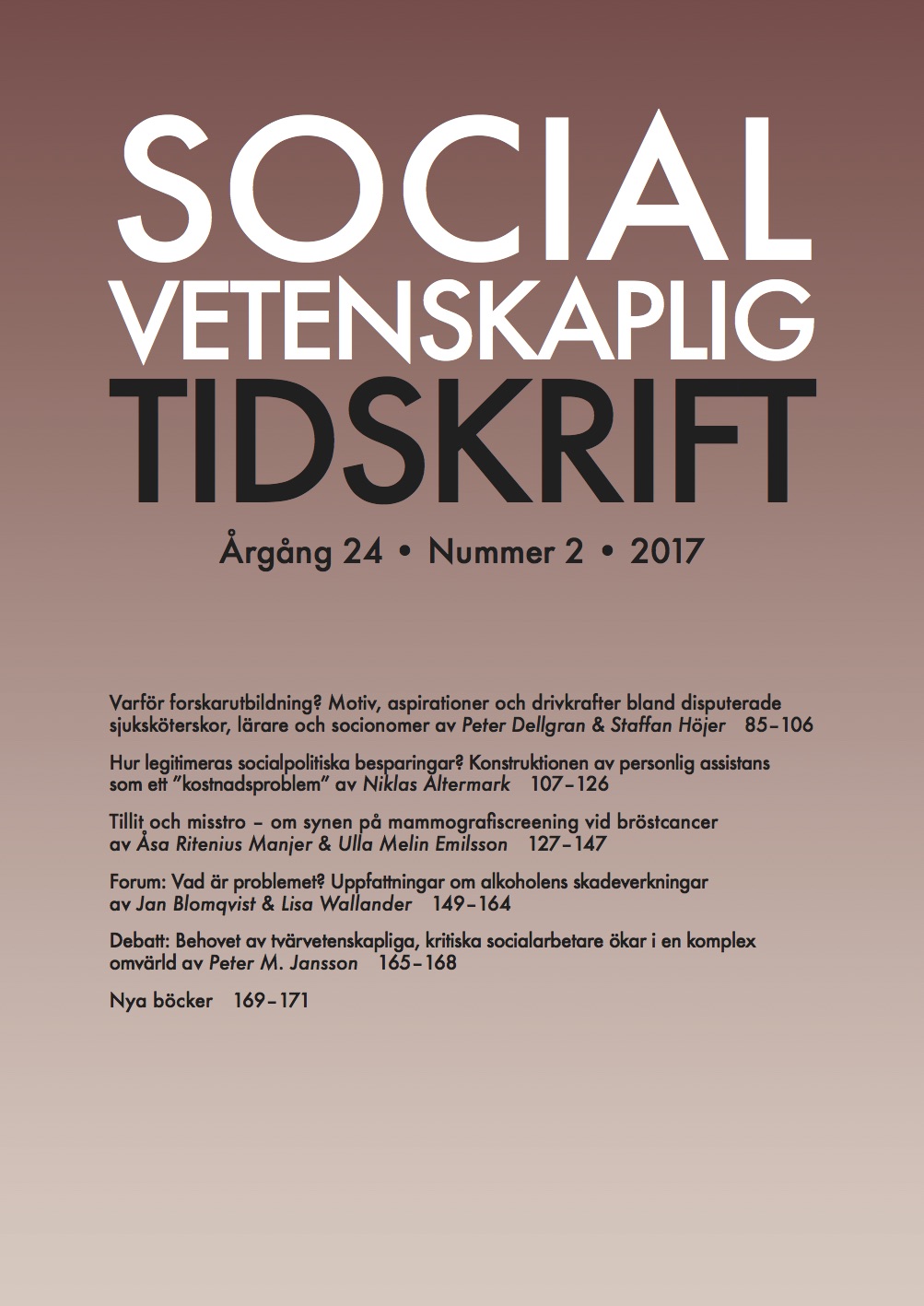 Downloads